Garbage disposal repair and care.
We receive maintenance requests from our tenants every day and one of the most common issues tenants have is with their garbage disposal. Most disposal repairs are quite simple and just about anyone can turn a stuck disposal into a functioning one. We're always happy to come out and repair issues, but disposals tend to break down due to misuse and putting inappropriate material in them. If you follow the steps below, you can probably avoid disposal breakdowns altogether. I've also listed some simple steps to repair it yourself, so you can get your kitchen back in action quickly.
Hard items bind and clog the disposal and will always cause problems. First of all if you can't eat it don't but it down the disposal. Here is a small list of items to keep out:
Seeds
Bones
Fruit pits/avocado pits
Shrimp and seafood shells
Anything hard and never put inorganic material in the disposal
Fruit peels
Onion peels
Potato peels
Coffee grounds
Egg shells
Corn cobs and corn husks
Grease
To clean your disposal:
Wipe the understand of the rubber flange of the disposal (while it is off). This is where odors can often come from.
Running ice through the disposal once a month or so helps to keep it smelling clean and free of debris. You can also make ice cubes with vinegar and this works well.
If you have a really stinky disposal running it while pouring a small amount of dish soap works well.
Does your disposal sound like a handful of quarters is stuck inside of it?
Make sure all your circuit breakers are turned on.
There is a red reset button on the bottom of the disposal. Press it.
Insert an allen wrench in the bottom of the disposal and turn until it spins freely.
If you are still having problems, call your property manager.
Is your disposal backed up?
Don't plunge it, this will damage the disposal and almost never clears it.
Don't pour and drain cleaner into. It's toxic and doesn't work.
To clean a blockage you'll need to take apart the drain pipes, which can usually be done without any tools.
If needed call your property manager.
Interested to learn more?
Get answer to your questions about property management.
Receive a free rental analisys.
Learn what you can do to rent your property for more and sooner
425-458-1002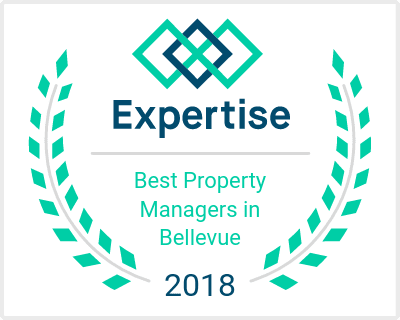 We are one of the absolute best property management firms serving the Seattle area. For more than 10 years, Comble Property Management has worked hard to build our stellar reputation, but our goal remains simple and focused: our property management team is dedicated to do our absolute very best in managing our clients properties. We accomplish this through personalized and professional service, highly knowledgeable associates, close and personalized relationships with tenants, owners & our vendors.
Lower fees - GUARANTEED.
A top-notch maintenance department that can take care of small problems before they become big issues.
Relationships with companies that give us discounts on all repairs. Fast leasing.
Underwriting experience in the greater Puget Sound area, which gives us the ability to determine the highest rent price for your property and still lease it quickly.
A responsive staff, talented and eager to serve.
Maintenance done right the first time, quickly, at fair prices.
Monthly statements that combine precision, completeness, and simplicity.
Effective advertising that leads to the best tenant selection.
A system or infrastructure that delivers owners and tenants the benefits of technology in a simple, easy-to-use manner.
Knowledge of the market, the law, and current trends to make change our advantage, in an industry that is fluid.
No Hidden fees!
We only collect our fee's when the lease is sign and you have rental income.
We do not add any charges to your maintenance invoices. You only pay what is charged to us.