Marijuana and your rental property - Issaquah WA Property Management tips.
It is now legal for Washington State residents to buy and use marijuana. So what does that does that mean for you and your tenants? Do you have to allow your tenants to smoke pot in your Issaquah WA rental property?
You Can Ban (and should) All Smoking Of Any Kind where you property is in Redmond, Issaquah or even Seattle. 

Are you already banning smoking of any kind in your rental property like cigarettes, pipes and vaping? Then you can also ban pot smoking or even it's overall use on your property. 
A tenant might say "it's the law" so you must allow it.  It's not  "the law" at the federal level so you still don't have to allow it and can ban marijuana as part of your lease.

If a tenant says that they have a medical marijuana card and only smoke for medicinal proposes, then ask to see the card.

Clarify Your Stand On Marijuana In Your Lease.  Let's say that you're  against marijuana use of any kind at your rental property.  For this you should make sure that your tenants lease states clearly that marijuana use in any form is strictly forbidden.

Let's say that marijuana issues pop-op after the tenants sign their lease and you don't have a clause prohibiting it.  Just fall back on your anti-drug policy that you (hopefully) included in your lease.

Helpful link: https://lcb.wa.gov/mj-education/know-the-law
Interested to learn more?
Get answer to your questions about property management.
Receive a free rental analisys.
Learn what you can do to rent your property for more and sooner
425-458-1002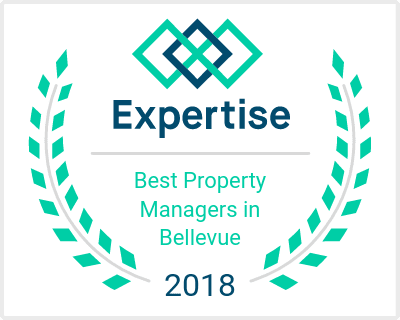 We are one of the absolute best property management firms serving the Seattle area. For more than 10 years, Comble Property Management has worked hard to build our stellar reputation, but our goal remains simple and focused: our property management team is dedicated to do our absolute very best in managing our clients properties. We accomplish this through personalized and professional service, highly knowledgeable associates, close and personalized relationships with tenants, owners & our vendors.
Lower fees - GUARANTEED.
A top-notch maintenance department that can take care of small problems before they become big issues.
Relationships with companies that give us discounts on all repairs. Fast leasing.
Underwriting experience in the greater Puget Sound area, which gives us the ability to determine the highest rent price for your property and still lease it quickly.
A responsive staff, talented and eager to serve.
Maintenance done right the first time, quickly, at fair prices.
Monthly statements that combine precision, completeness, and simplicity.
Effective advertising that leads to the best tenant selection.
A system or infrastructure that delivers owners and tenants the benefits of technology in a simple, easy-to-use manner.
Knowledge of the market, the law, and current trends to make change our advantage, in an industry that is fluid.
No Hidden fees!
We only collect our fee's when the lease is sign and you have rental income.
We do not add any charges to your maintenance invoices. You only pay what is charged to us.
Proud to serve Redmond WA, Sammamish WA, Issaquah WA and the rental of the Seattle area.